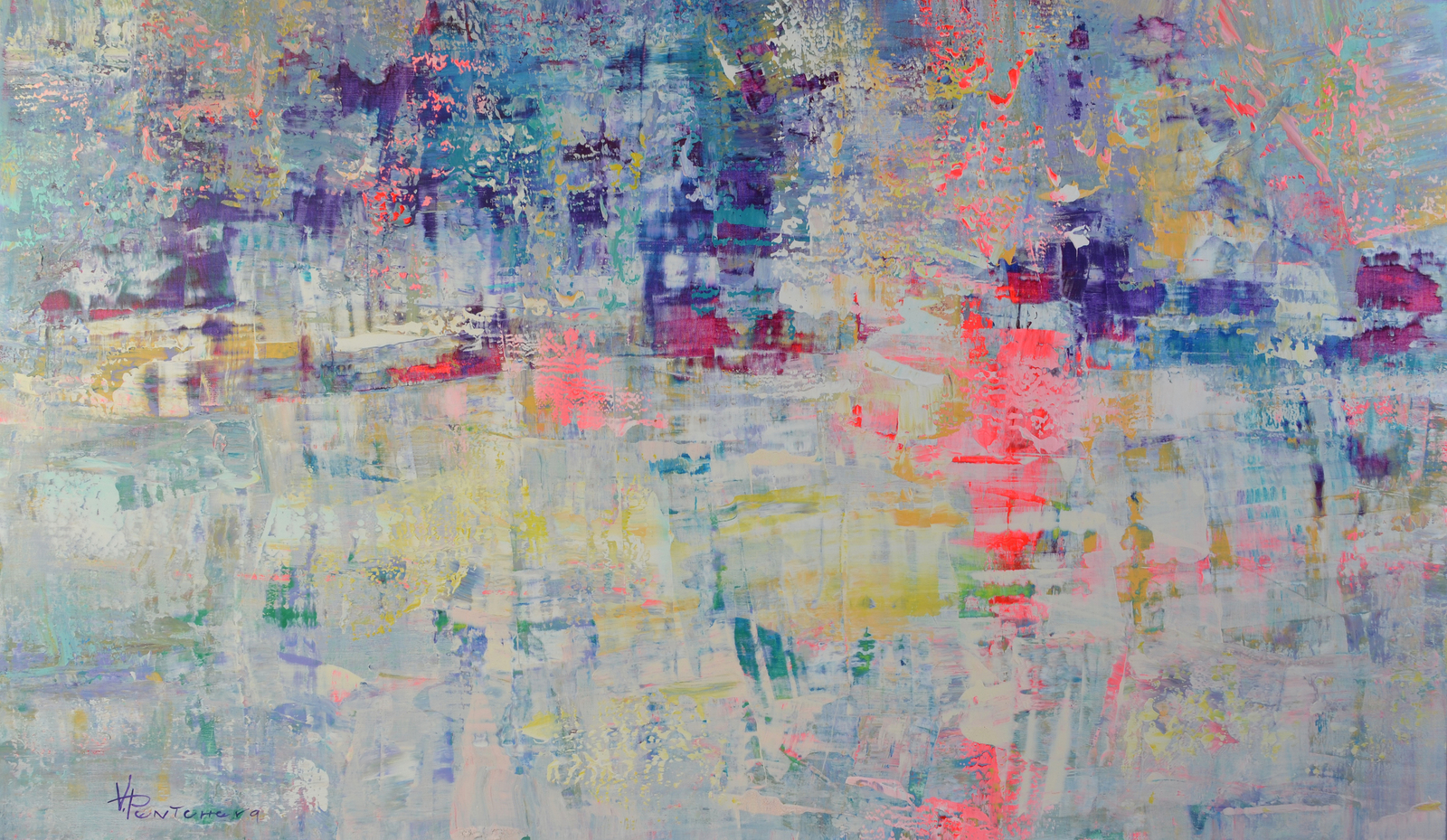 100 x 170 x 2 cm, © 2022, prijs op aanvraag
Tweedimensionaal | Schilderkunst | Acryl | Op doek

Winter is almost here, whatever that means to you. Some are joyful, others despondent, but maybe all looking forward to happy holidays. It's time to slow down, get cozy, and take a deep breath and appreciate natures gift at its most beautiful.Winter, clear starry sky, freezing crisp, clean air, frozen lakes with the lights and the stars reflecting off the clear shimmering ice, highlighting the surrounding landscape both natural and man made structures.