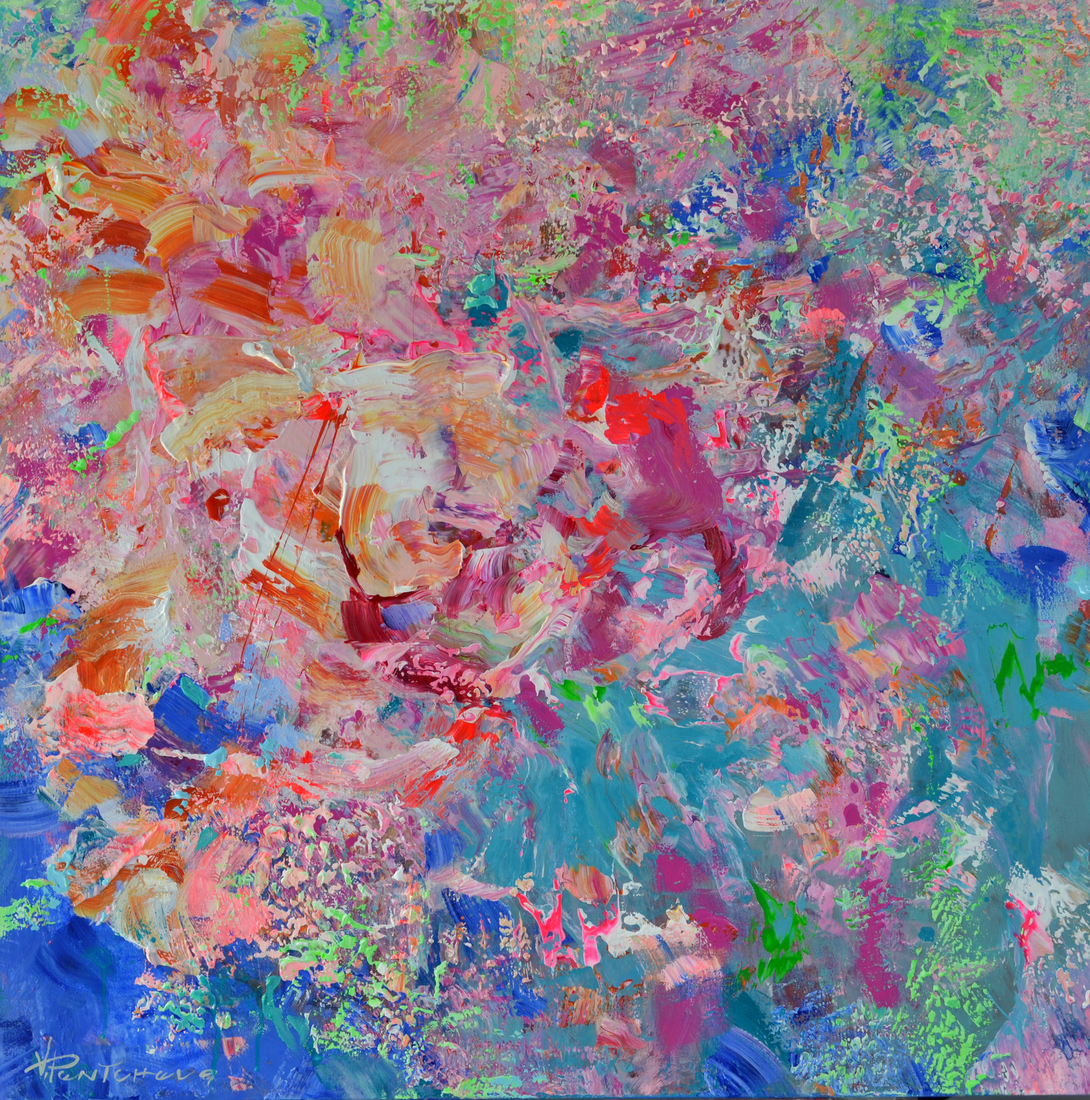 100 x 100 x 3 cm, © 2023, prijs op aanvraag
Tweedimensionaal | Schilderkunst | Acryl | Op doek
The beauty of bouquet flowers takes centre stage, defying the traditional confines of a vase. Instead, they appear to gracefully hang in the air or belong to an enchanting garden.In this abstract portrayal of bouquet flowers, the artist transcends the confines of reality, inviting us into a world where vivid colours, dreamlike composition, and enchanting beauty converge. It is a celebration of nature's wonders and an invitation to immerse ourselves in the allure of imagination.