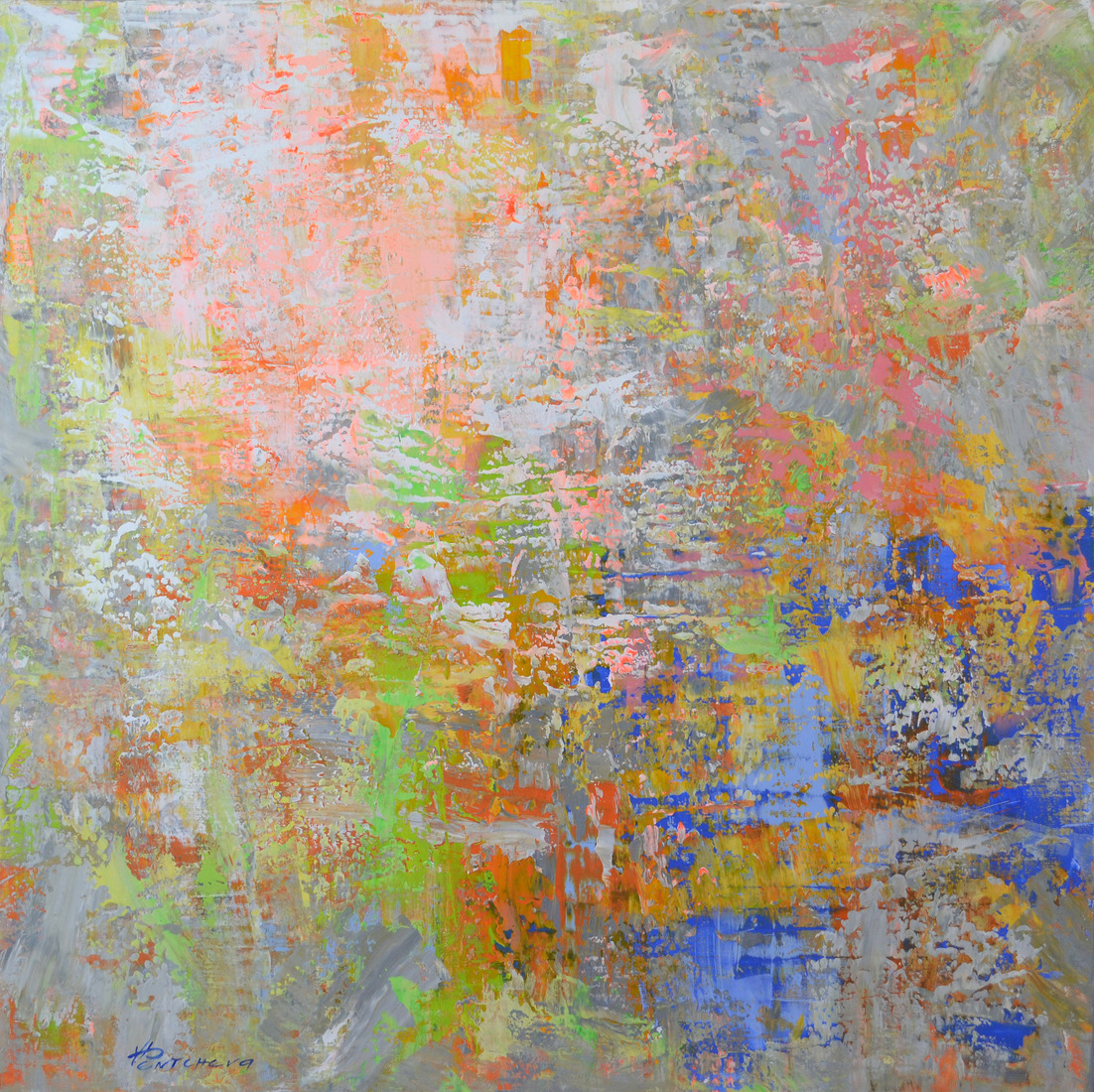 100 x 100 x 3 cm, © 2021, verkocht
Tweedimensionaal | Schilderkunst | Acryl | Op doek
Snow is not a common sight in the Netherlands – winter rarely falls below freezing and any snow that does fall melts long before it can pile up on the ground. This year, it has snowed, in February, and these days ware full of joy. Although spring temperatures have already climbed above 20ºCelsius, in April we saw a rare snowfall, which resulted in the unique occurrence of snow falling amongst delicate Blossoms. Unfortunately, this scene did not last for very long but it left stunning visual memories and it has been inspiration for many of us.