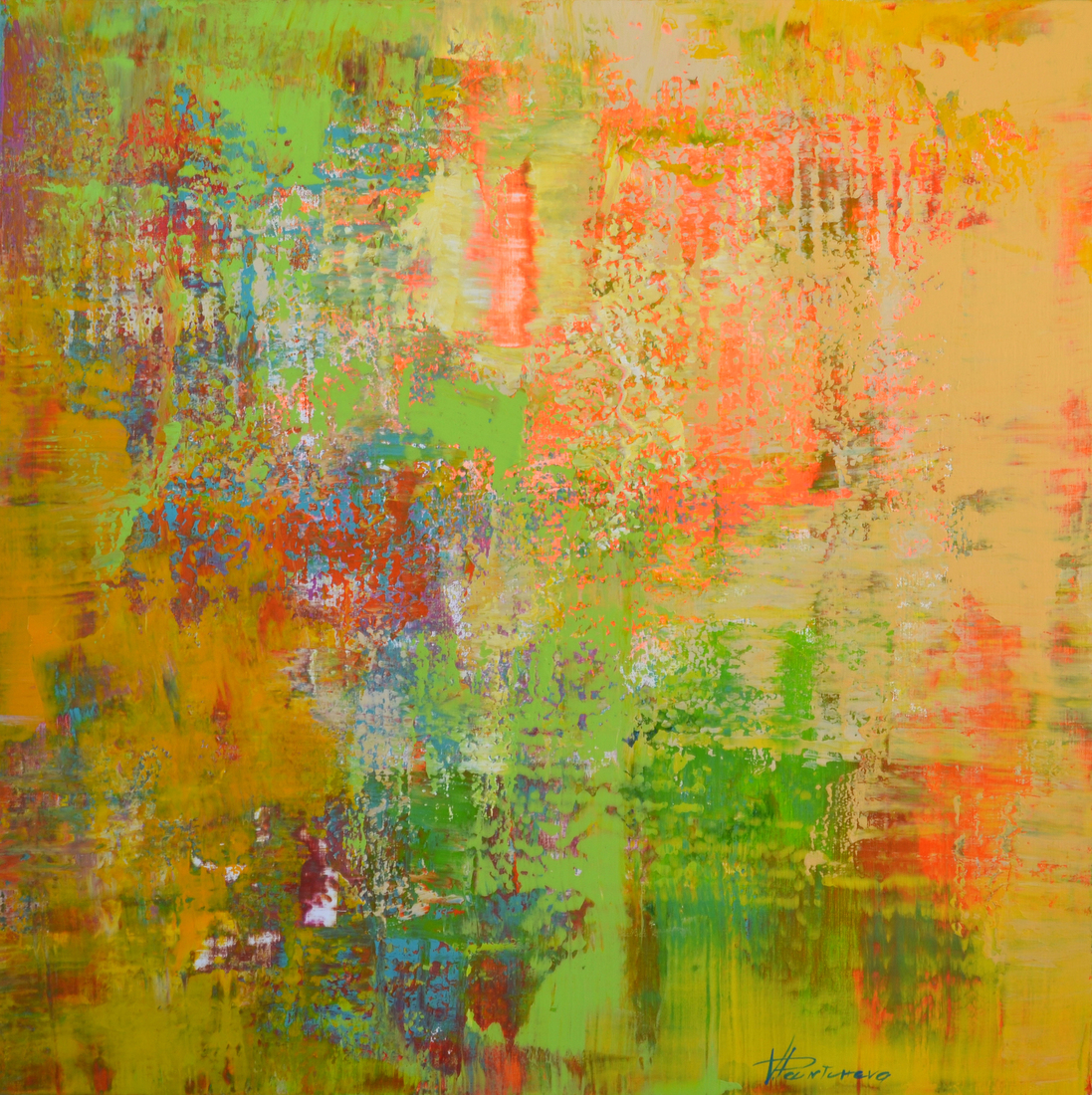 95 x 95 x 3 cm, © 2020, prijs op aanvraag
Tweedimensionaal | Schilderkunst | Acryl | Op doek
It's the end of the summer but the fading light of the dusk has already begun to signal the coming of autumn. The autumn foliage explodes into a rhapsody of oranges, reads, yellows and greens. Ones again a wish and hope for happy winter holidays. A canvas full of glowing colours, joy and positive emotion that is the core to opening our hearts and our minds and can make us more receptive and creative.