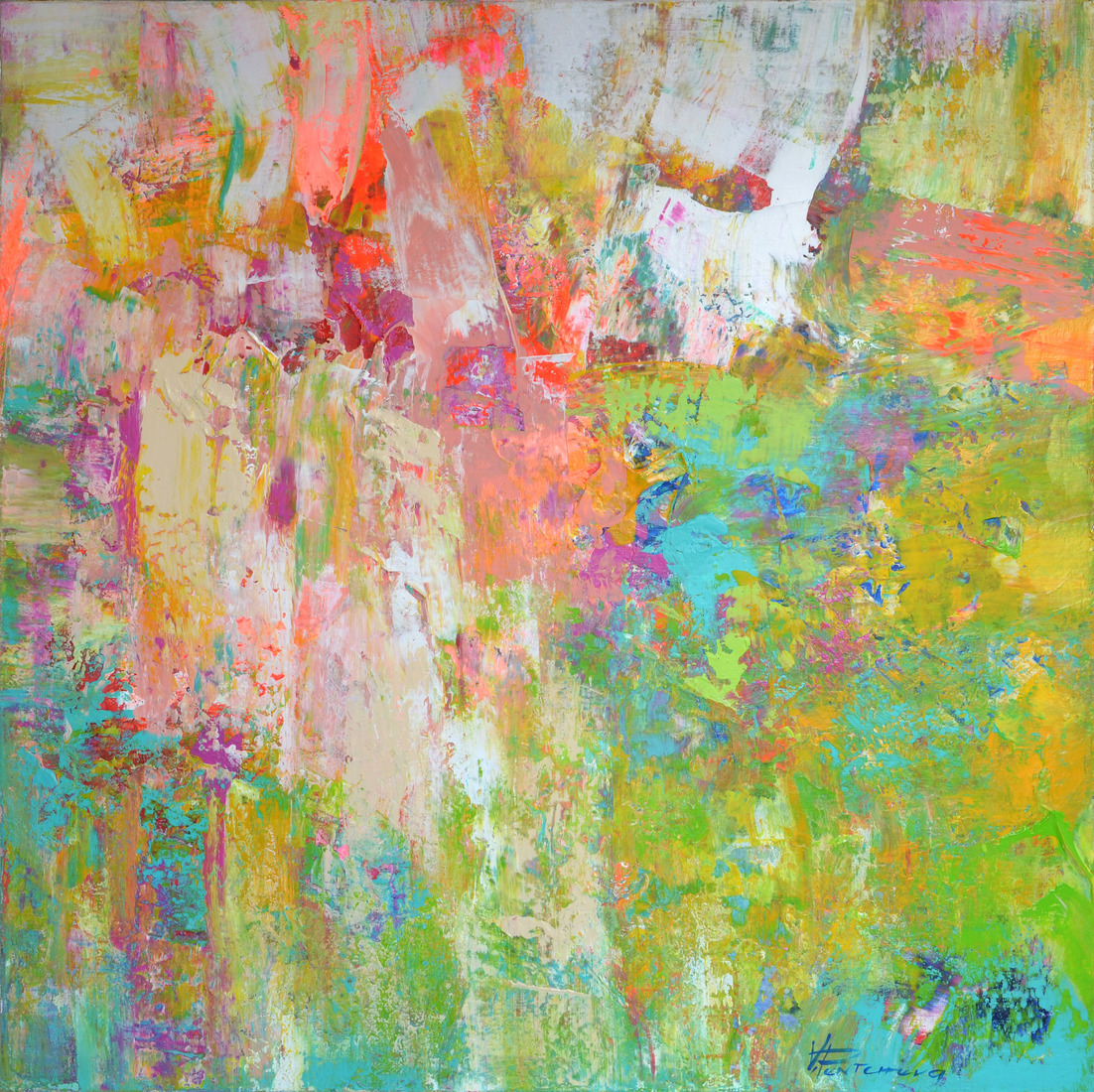 95 x 95 x 3 cm, © 2020, verkocht
Tweedimensionaal | Schilderkunst | Acryl | Op doek
A artist's wish and hope for happy winter holidays. A canvas full of glowing colours, joy and positive emotion that is core to opening our hearts and our minds and can make us more receptive and creative. There are certain colours that help elicit these positive emotions. Happiness comes from enjoying something of pure pleasure and satisfaction. Hope is simply a wish for something you consider to be possible. The painting is painted on a professional linen stretched onto extra reinforced with aluminium and wood under frame guaranteeing no skewing. Sides are 3 cm thick and painted so framing is not necessary but could be added if you wish to. Finished with a glaze of UV varnish to protect against sunlight and dust damage. Ready to hang.