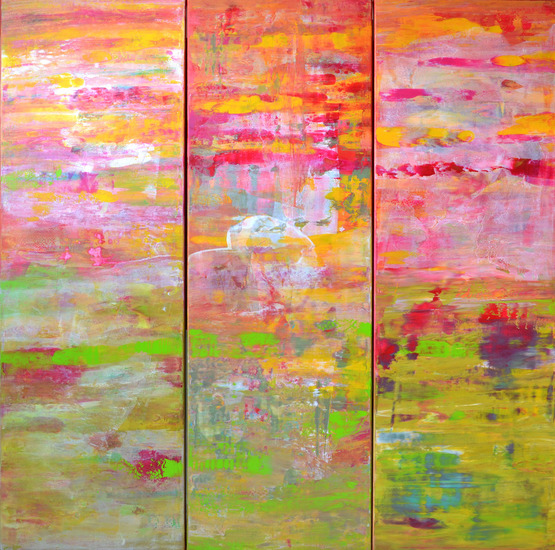 150 x 150 x 5 cm, © 2019, verkocht
Tweedimensionaal | Schilderkunst | Acryl | Op doek
The painting is Inspired by nature. Three individual vertical canvases creating a perspective in depth. The composition is build-up of horizontal layers which changing colour gradually. Green fields meeting the red fiery sky and melting into a soft pink horizon. A painting with textured finishes and richness in colours where you could configure the spacing between the three canvases as you wish.