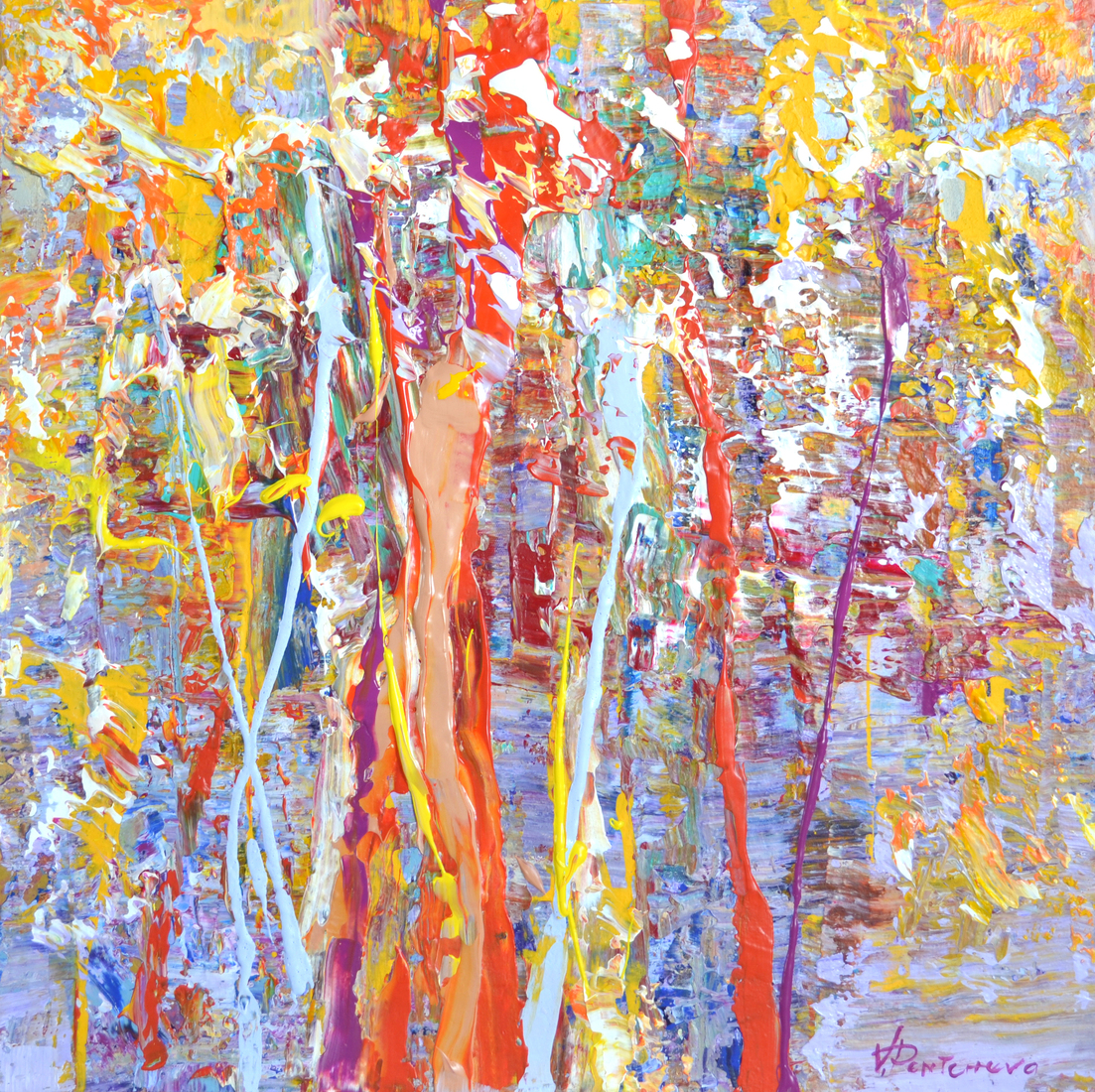 70 x 70 x 4 cm, © 2022, prijs op aanvraag
Tweedimensionaal | Schilderkunst | Acryl | Op doek

A view from my window. The fading light of the dusk has already begun to signal the coming autumn. The foliage explodes into a rhapsody of oranges, reds, yellows and greens. Autumn, it's a time to slow down, get cozy, and take a deep breath. Each season has its novelties and delicacies, but the Autumn months are a carnival for the senses, golden light and painted trees. A canvas full of colours, joy and positive emotion that is the core to opening our hearts and our minds and can make us more receptive and creative. The painting is painted on a professional linen stretched onto extra thick wood under frame guaranteeing no skewing. Sides are 4,5 cm deep and painted so framing is not necessary but could be added if you wish.