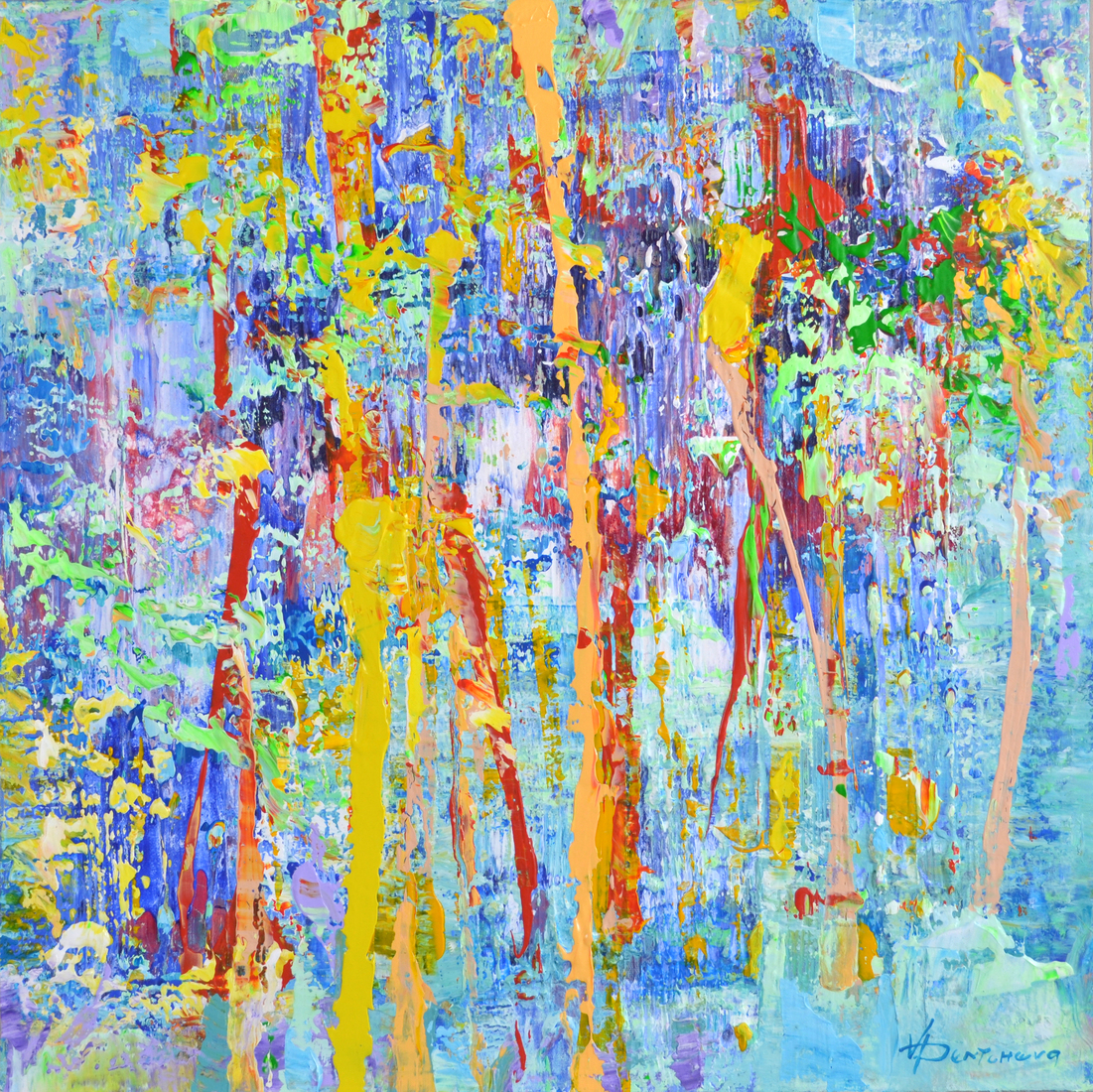 70 x 70 x 4 cm, © 2022, prijs op aanvraag
Tweedimensionaal | Schilderkunst | Acryl | Op doek

Forest, a place deliciously cool and damp, when the diffused sun casts mysterious shadows over tiny clearings. A place of retreat and reflection. A place where you can easily get lost but actually unstoppably inspirational. The painting is painted on a professional linen stretched onto extra thick wood under frame guaranteeing no skewing. Sides are 4,5 cm deep and painted so framing is not necessary but could be added if you wish.