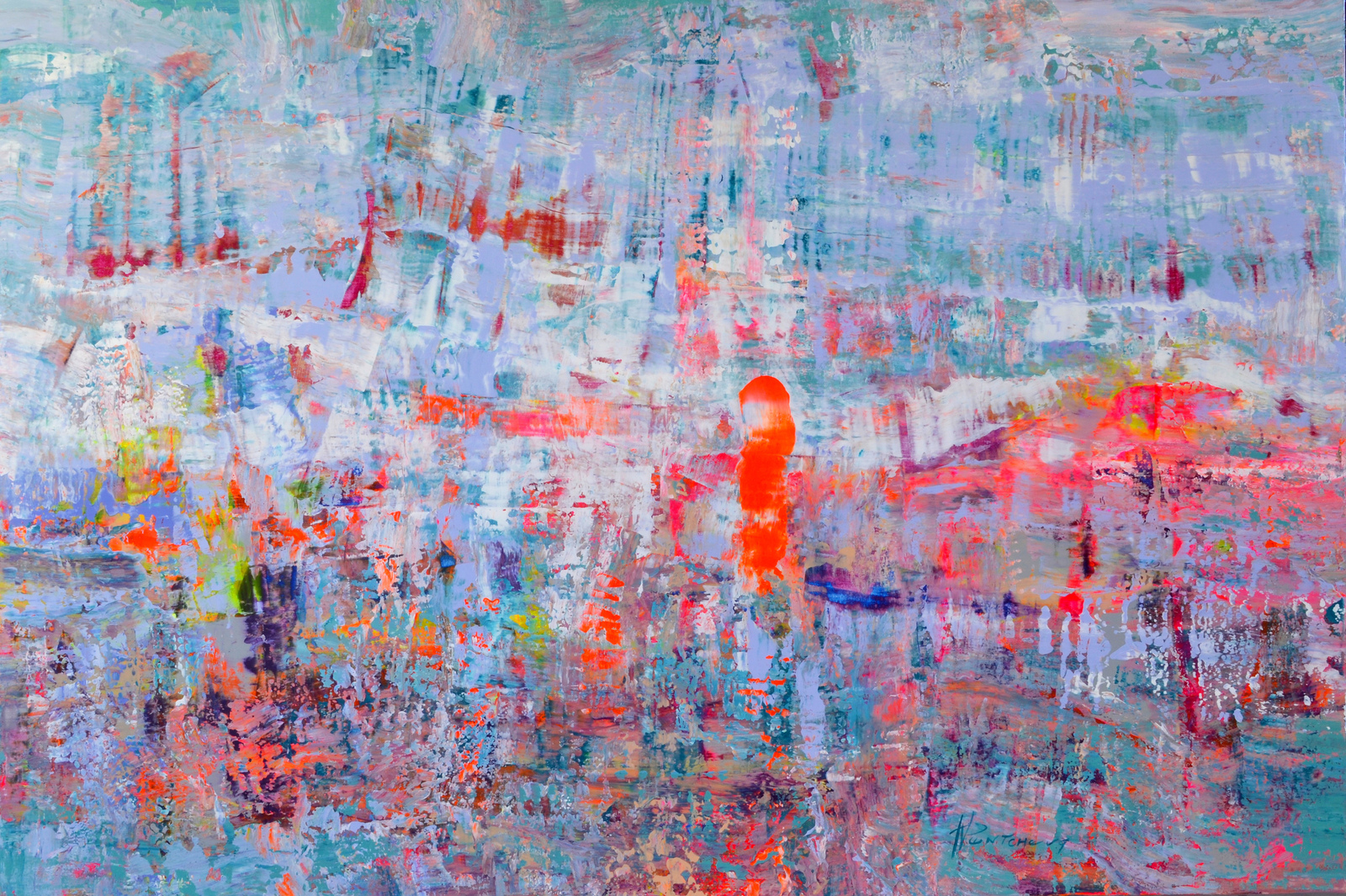 100 x 150 x 4 cm, © 2022, verkocht
Tweedimensionaal | Schilderkunst | Acryl | Op doek

Sunrise, where everything is luminous but not clear. Once you've watched the sun rise it actually feels like your day has more value.
While each and every sunrise marks the beginning of a new day, it also reminds us that we, too, can start fresh with a good attitude, positivity, and thankfulness for what we have.
Winter, though a bit soft in Holland, is probably the most surprising with the most beautiful scenes of the year. Misty and wet days, frosty mornings, icy winds and endless spaces meeting the rising sun. Monotonous nature and white blanket make winter the most prominent of all the seasons of the year.