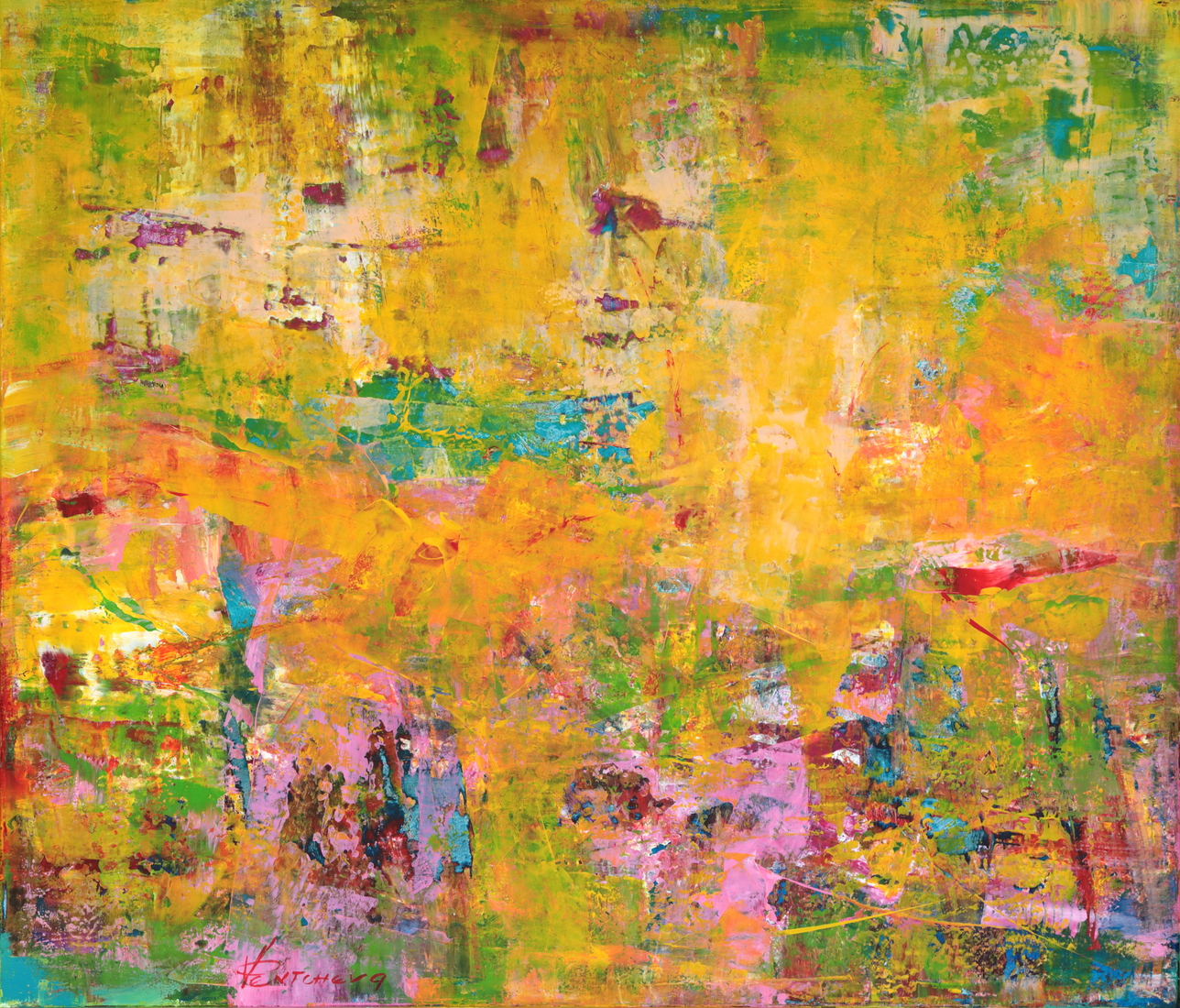 111 x 129 x 7 cm, © 2021, prijs op aanvraag
Tweedimensionaal | Schilderkunst | Acryl | Op doek

It's summer again! The hottest of the four seasons. On the summer solstice, we can finally enjoy the earliest sunrise and latest sunset, the days are longest and the nights are shortest. The colour schemes tend to be more bright and more diverse. We all wear more patterned clothes. Vibrant pinks, blues, greens and reds – these colours evoke a sense of joy and celebration. This paintings was painted in Bulgaria during short visit there. A large canvas framed in simply made framing painted to continue the colours of the painting. The depth of the framing is 4,5 cm. The width of the framing is 7 mm.