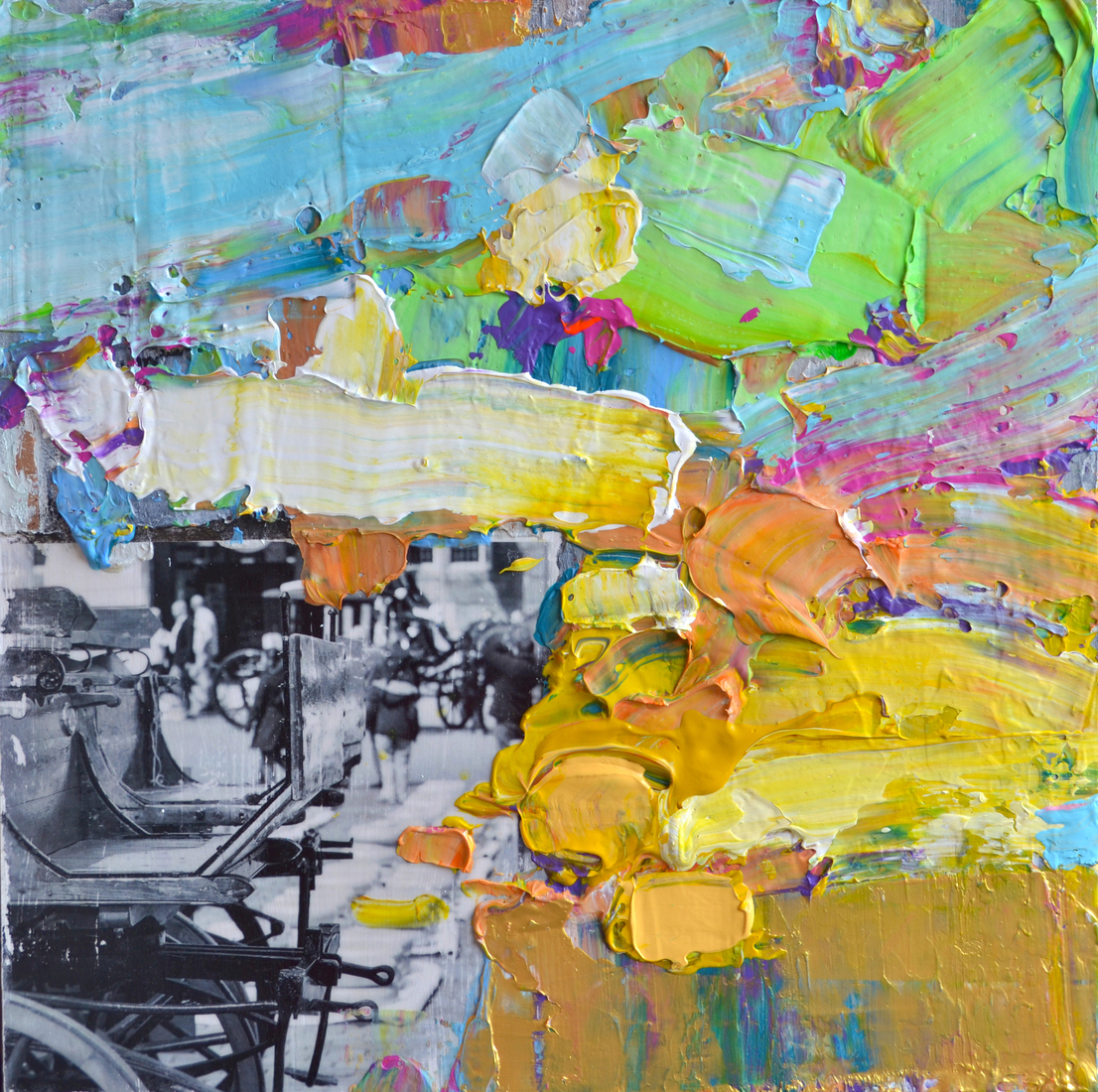 40 x 40 x 9 cm, © 2023, prijs op aanvraag
Tweedimensionaal | Schilderkunst | Mixed Media | Op paneel

Local farmers and cheese makers gather in the square to sell their Gouda cheeses directly to consumers. The event aims to recreate the historical trading and weighing of cheeses that has been taking place in Gouda for centuries. The Painting is a mixture between different materials, photography, acrylic paint and mediums. The photograph has been transferred onto the panel and then combined with golden paint and colourful heavy textures. The panel has sides with depth of 9 cm.