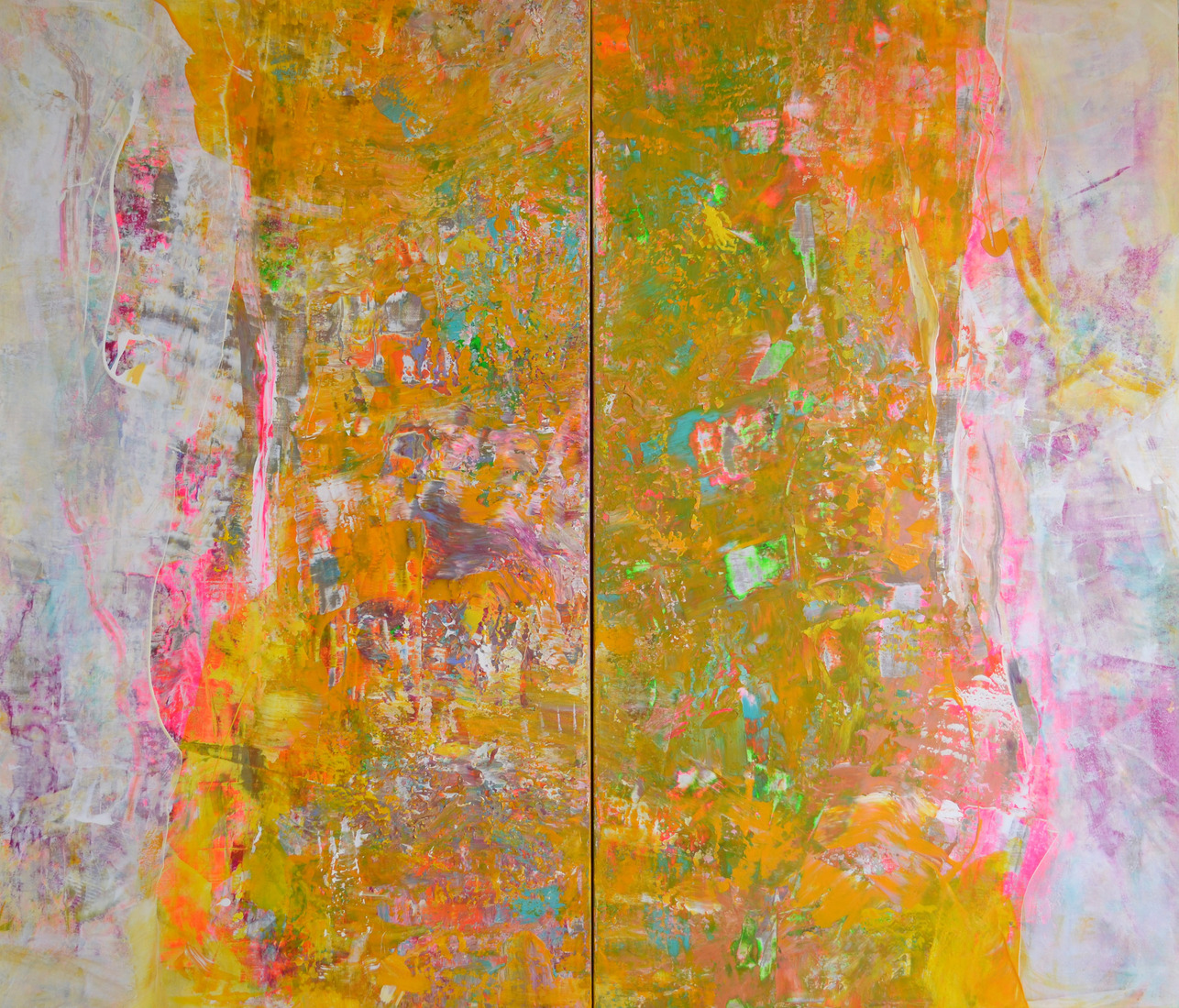 120 x 140 x 3 cm, © 2021, verkocht
Tweedimensionaal | Schilderkunst | Acryl | Op doek

A name that often describes the warm, calm spell of weather that occurs in autumn. The beautiful time of harvest and lots of vibrant yellows, golden tints with pinches of pinks, blues, greens and reds – these colours evoke a sense of celebration at the end of the harvest season. The colour pallet with it's peacefulness promotes balance of energies and satisfaction.